From Innovator to Leader: TIME names Ørsted one of the 100 Most Influential Companies for the second year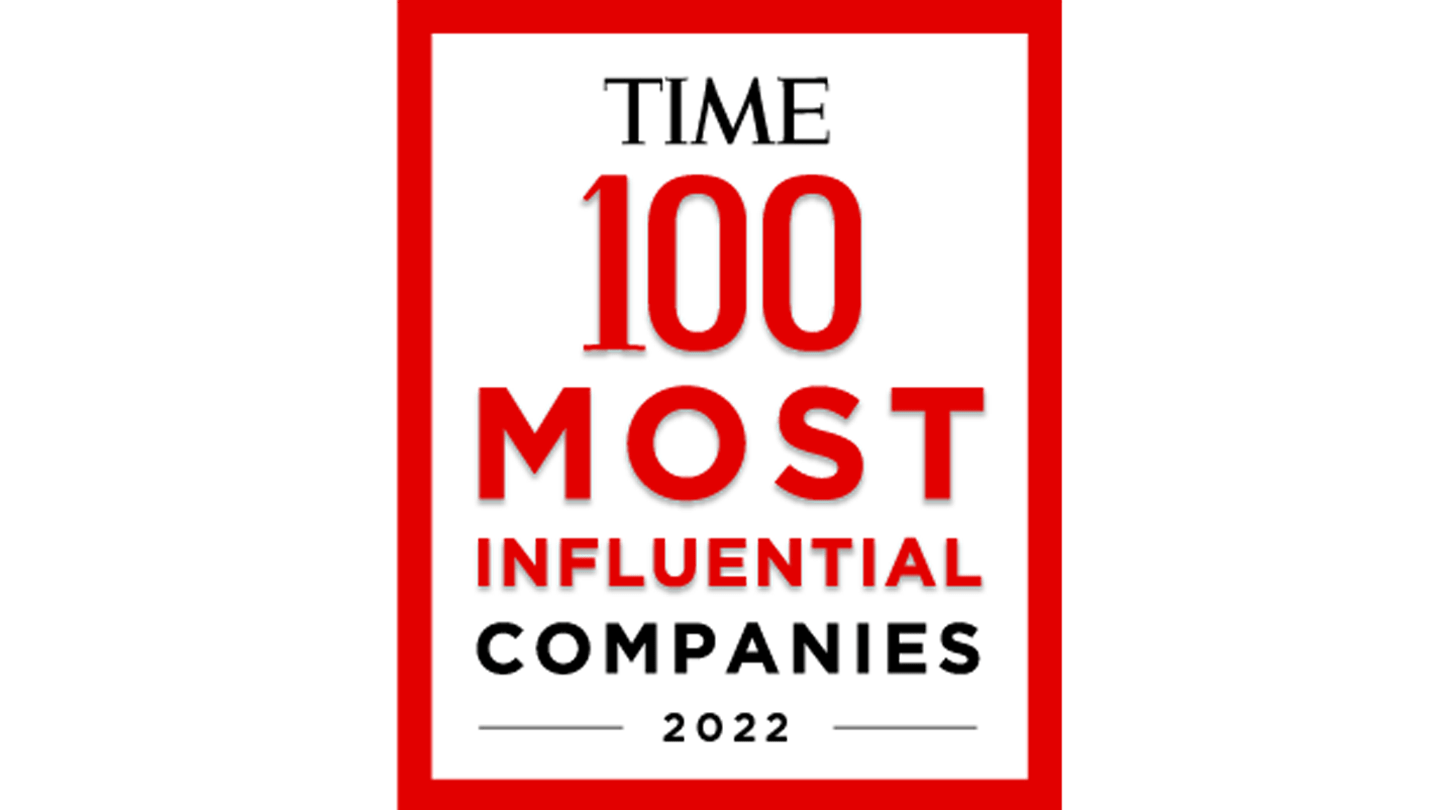 At Ørsted, we work every day to create a world that runs entirely on green energy. We're thrilled to appear again on TIME's list of the world's most influential companies, as we hope this will draw more attention to the urgent task facing all of us: preventing a global temperature increase of more than 1.5 ºC.

In 2022, TIME commends Ørsted for expanding offshore wind energy in the United States. Moving from the Innovators category to Leaders this year, Ørsted is acknowledged for the many projects now planned up and down the East Coast.
The TIME100 Most Influential Companies list celebrates 100 businesses making an extraordinary impact around the world. The impact we're striving to make is on climate change. We invite you to join us.
Let's create a world that runs entirely on green energy
We'd like to take this opportunity to highlight a pressing need – that of speeding up the global transition to green energy.
Currently, energy production and use accounts for 73% of global carbon emissions. And global emissions need to be reduced by 50% by 2030 – only eight years from now – if we are to prevent a global temperature increase of more than 1.5 ºC.
Let's make it a priority
At Ørsted, we're working full steam ahead to achieve our vision of creating a world that runs entirely on green energy.
We build cost competitive and reliable renewable energy solutions at scale. That's how we can help countries and companies achieve the green transition.
Read what companies and countries can do now to supercharge decarbonisation.
We've built offshore wind turbines across the globe
Wind at sea is an unlimited resource for the production of green energy. At Ørsted we construct and operate offshore wind farms in Denmark, the UK, Germany, the Netherlands, Taiwan, and the US. We're the global industry leader with a 25% market share.
We keep building
Since pioneering the world's first offshore wind farm in 1991, we've built more offshore wind farms than any other company worldwide and broken the record for the largest wind farm in the world several times over.
We have by far the largest installed capacity, the deepest technical skills, and the largest number of new projects among offshore wind developers. And we're just getting started.
We're aiming to bring offshore wind energy to even more markets. And we'll keep going until we realise our dream: to create a world that runs entirely on green energy.
Our renewable energy solutions
We provide clean and reliable power to millions of people and to industry. We do this not only through offshore wind energy – but also through our growing global footprint in onshore wind, solar power and energy storage, and renewable hydrogen.
Find out more about our green energy solutions.
For the planet, for us all
Renewable energy isn't only good for the fight against climate change. It also provides benefits to communities, such as energy independence, economic vitality – including jobs – and cleaner air.
Join us in striving for these benefits.
Frequently asked questions
What companies are included in TIME's 100 Most Influential Companies list?

What categories exist in the TIME100 Most Influential Companies ratings?

There are five different categories:

Pioneers
Titans
Leaders
Innovators
Disruptors

What is the methodology of the TIME100 Most Influential Companies rating?

According to TIME, the question at the heart of the list is: which businesses and corporate leaders are shaping our future? Companies in the TIME100 list are evaluated on key factors, including relevance, impact, innovation, leadership, ambition, and success. The list is assembled by soliciting nominations across sectors including health care, entertainment, technology, and more from TIME's editors and correspondents, as well as from industry experts

Was Ørsted on the TIME100 Most Influential Companies list in 2021? 

Yes. In 2021 Ørsted was listed in the Innovators category, recognised for transforming its core business from fossil fuels to renewable energy sources.