The Netherlands
0 Vacancies
Are you dreaming of a professional challenge at the forefront of change?
Are you ready for a new opportunity pioneering green growth in the Netherlands? Join a passionate, global team of experts who collectively contribute towards our goal of creating a world that runs entirely on green energy.
Our journey in the Netherlands began as DONG Energy back in 2017. Today, we work primarily in the area of offshore wind, taking action to help the Netherlands reach its ambitious climate goals and decrease emissions by 49% by 2030.

We are always looking for bright minds and innovative thinkers to help us bring the benefits of renewable energy to the Netherlands. Join us in shaping a greener, more prosperous planet for the generations to come.

"I fully embrace Ørsted's vision. Working with highly skilled colleagues in a great atmosphere allows me to develop and take responsibility for my own green path."

Celine de Die, Senior Commercial Manager
Projects in the Netherlands
Borssele 1 & 2
Located 22 kilometres off the coast of Zeeland, Borssele is the largest – and only – offshore wind farm in the Netherlands.
We're dedicated to being a great place to work
At Ørsted, we invest significantly in employee development, as our people are the most important catalyst for our future growth. That's why we aim to foster a collaborative and dynamic working environment so we can help our people unleash their full potential.
Facts 
8 % statutory vacation allowance
4.5% end-of-year bonus
Contribution to health insurance
Free lunch
Extensive maternity
Pension insurance
20 vacation days
Vlissingen
With approximately 25 employees, our Vlissingen office serves as the hub for our Borssele offshore wind projects. Here, we work in close collaboration with the local community, municipality, local museum, and local libraries to spread our green ambitions and encourage students and blue-collar workers to build a career with us.
The Ørsted Development department also works closely with local schools to offer a wind technician curriculum and vocational internships for students.
Typical roles



Engineering and construction
Operations and technicians


Our office


Located in the harbour, the newly built Vlissingen office was specially designed as a climate neutral hub for Ørsted's operations. Situated only a short distance from the train station and 10 minutes from the city centre, it boasts an ideal location for commuting by public transport. Those wishing to drive can make use of 20 parking spaces, including loading stations for electric cars.
The Hague

Our office in The Hague was deliberately chosen as our Dutch headquarters due to its location, close to the political and governmental bodies.
With approximately 20 employees, the office serves as a hub for our regulatory affairs. This ever-expanding team is responsible for policy, advice, and support for the Borssele wind farm, as well as any future projects.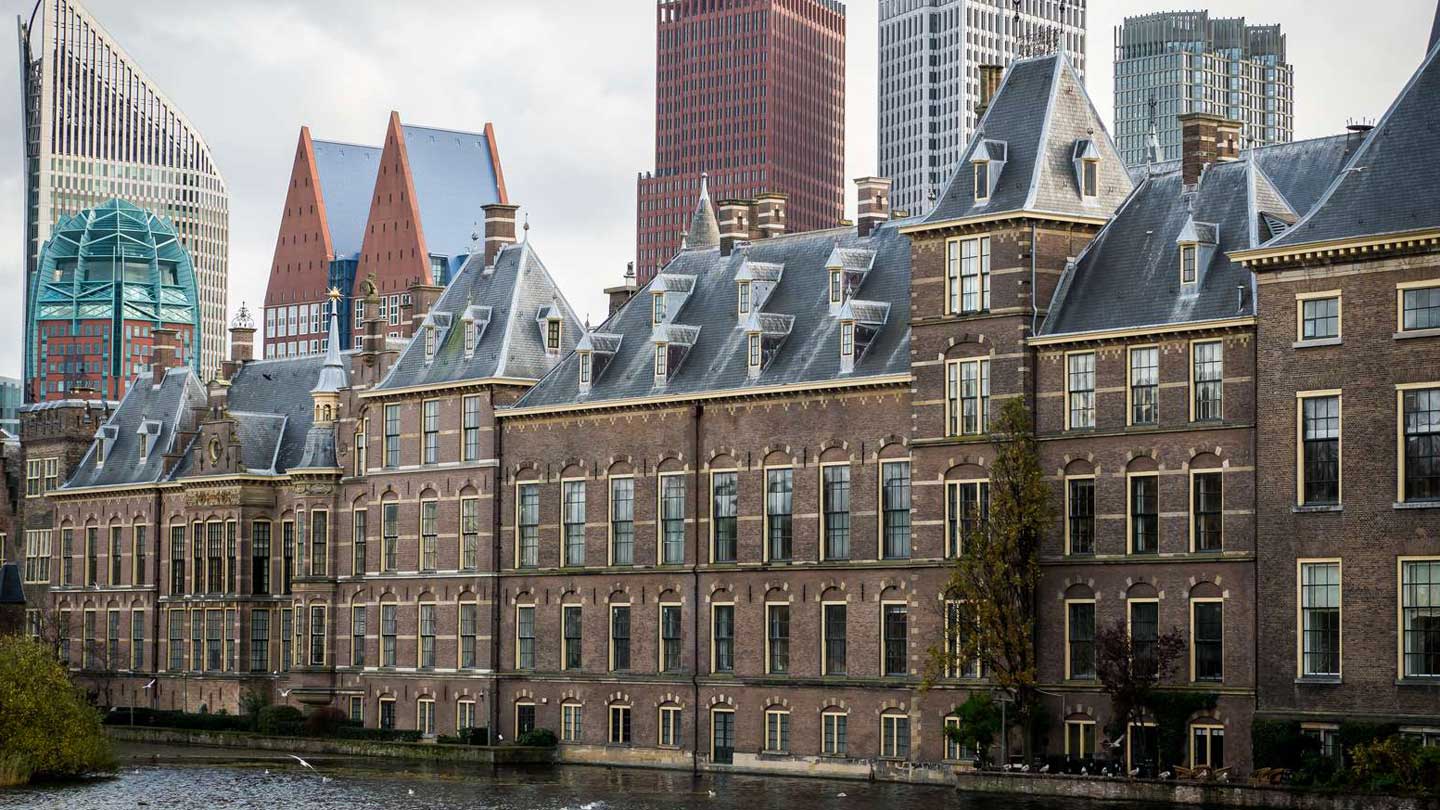 Typical roles


Administration
Facilities
Finance and controlling
Human resources
IT and digital
Marketing, branding and communication
Procurement
Public affairs, regulatory and legal
Strategy and business development
Our office


Located in the city centre, our office in The Hague is ideally situated at the heart of the action – close to ministries and government buildings as well as pubs, restaurants, and a thriving shopping hub. The central station is only 10 minutes away by foot, while Amsterdam airport is less than an hour's drive away.

Housed in a heritage-listed building shared with a number of other businesses, the space features a reception, a canteen, an office garden with 20 desks, as well as meeting and breakout rooms.

We pride ourselves on creating an open, collaborative, and approachable working environment.