Could our green transformation inspire yours?
Watch the story of our sustainable business transformation
Ørsted was once one of the most coal-intensive energy companies in Europe. Today, we're one of the world's most sustainable energy companies, and a global leader in the transition to green energy.

Our business transformation is a story of technological innovation, steep learning curves and difficult strategic choices that have led to long-term gains. We want to share what we've learnt, from our decision to move away from an unsustainable business model based on fossil fuels, to the action we took to build a truly green business – and the benefits and opportunities it's created for us.
Part of something much bigger

Our own green transformation took a decade. Our fundamental objective was to transform our business from one based on fossil fuels to one based on renewable energy, and to find a business model that is both environmentally and financially sustainable.
But our transformation is a small part of a much bigger transformation – one which is far from complete. If we as a global society, are going to reduce carbon emissions in line with the scientific advice, every country and every company needs to speed up action on climate change.
We hope that the story of our transformation will inspire other companies and countries to take the steps necessary to limit the temperature increases that are causing climate change, and having detrimental effects on our global ecosystems. As our story shows, green transformation is possible. And it comes with huge opportunities for businesses, economies and local communities.
Let's work together to create a world that runs entirely on green energy.
The timeline of a transformation
Wind back the clock and explore the key milestones, facts and figures behind our transformation.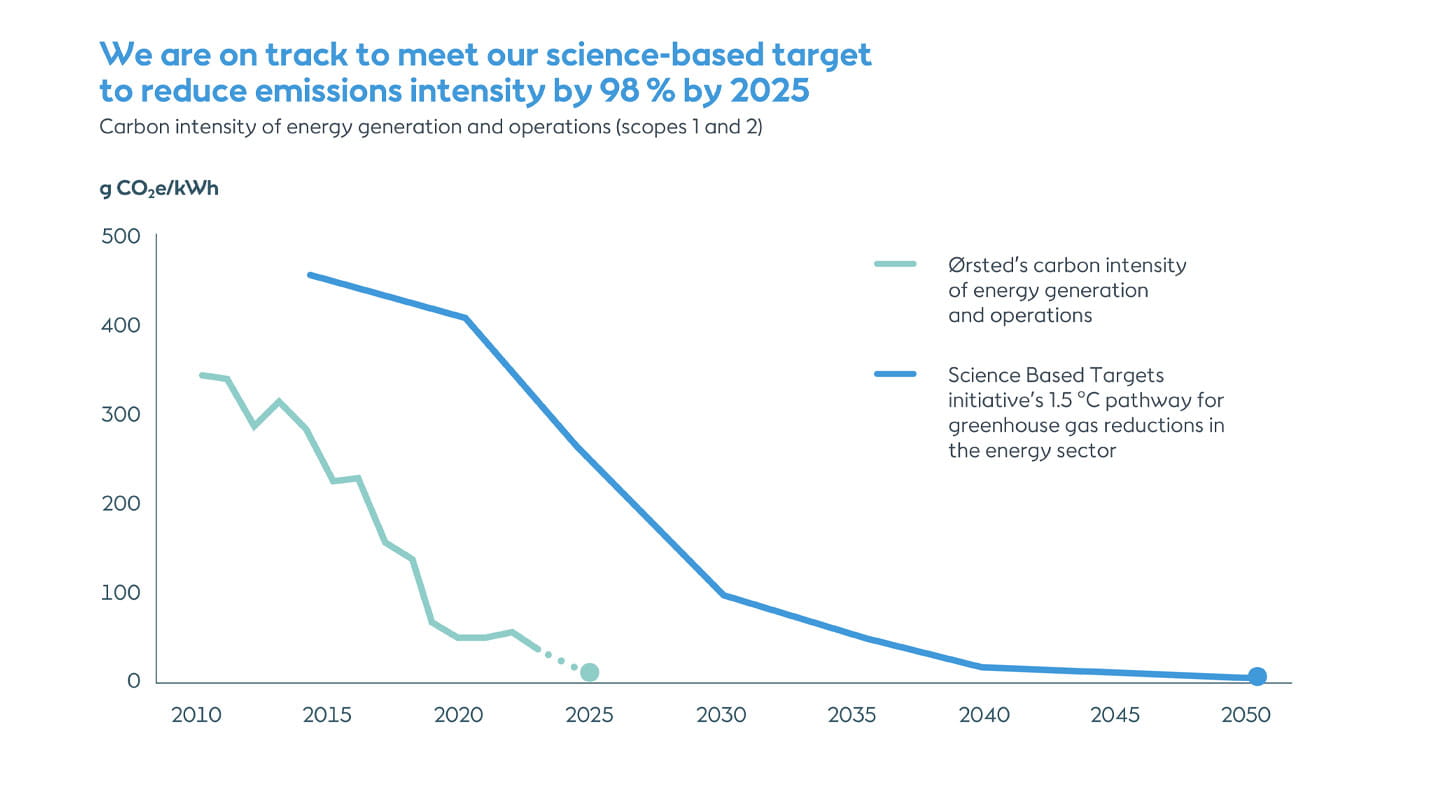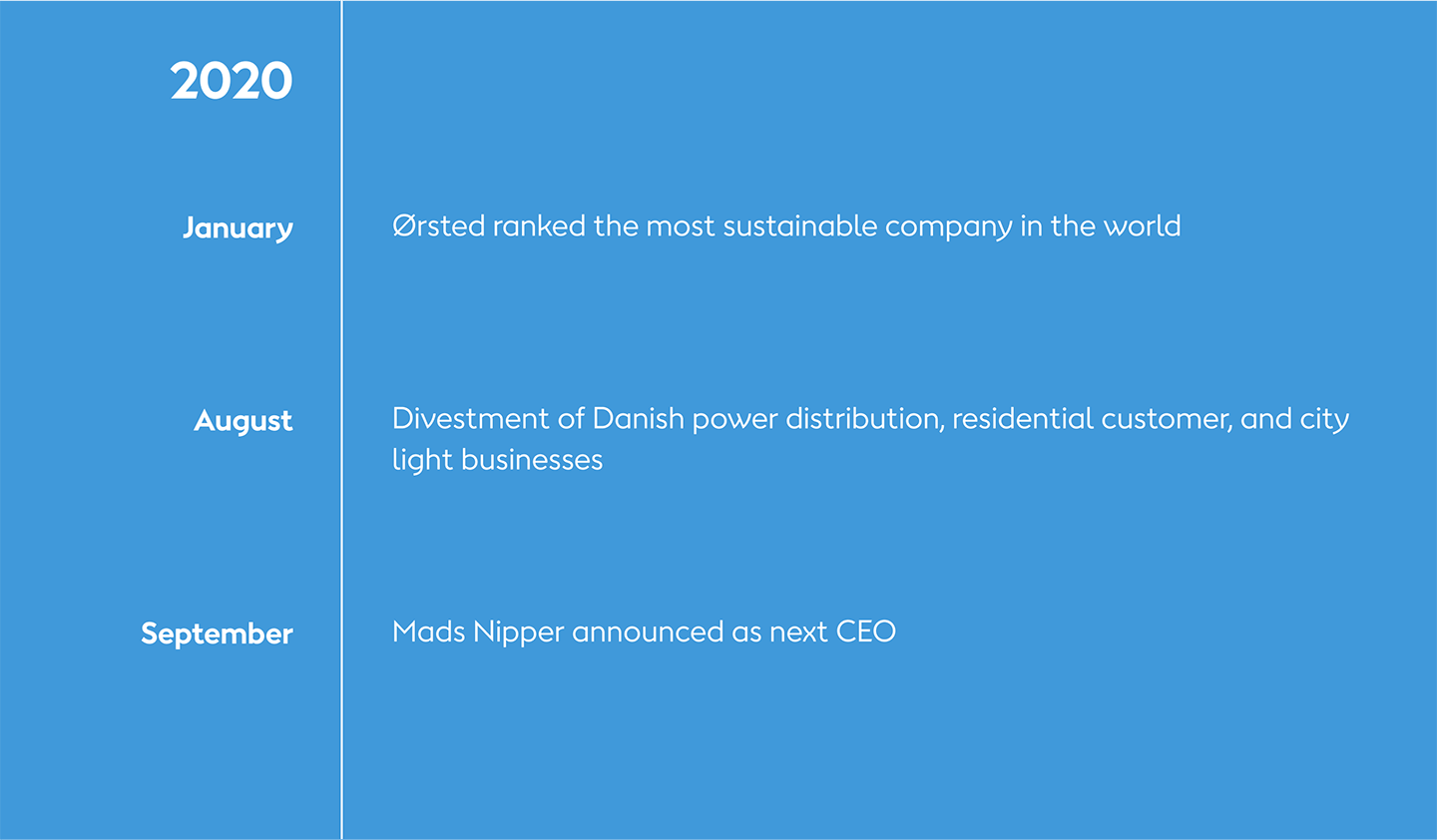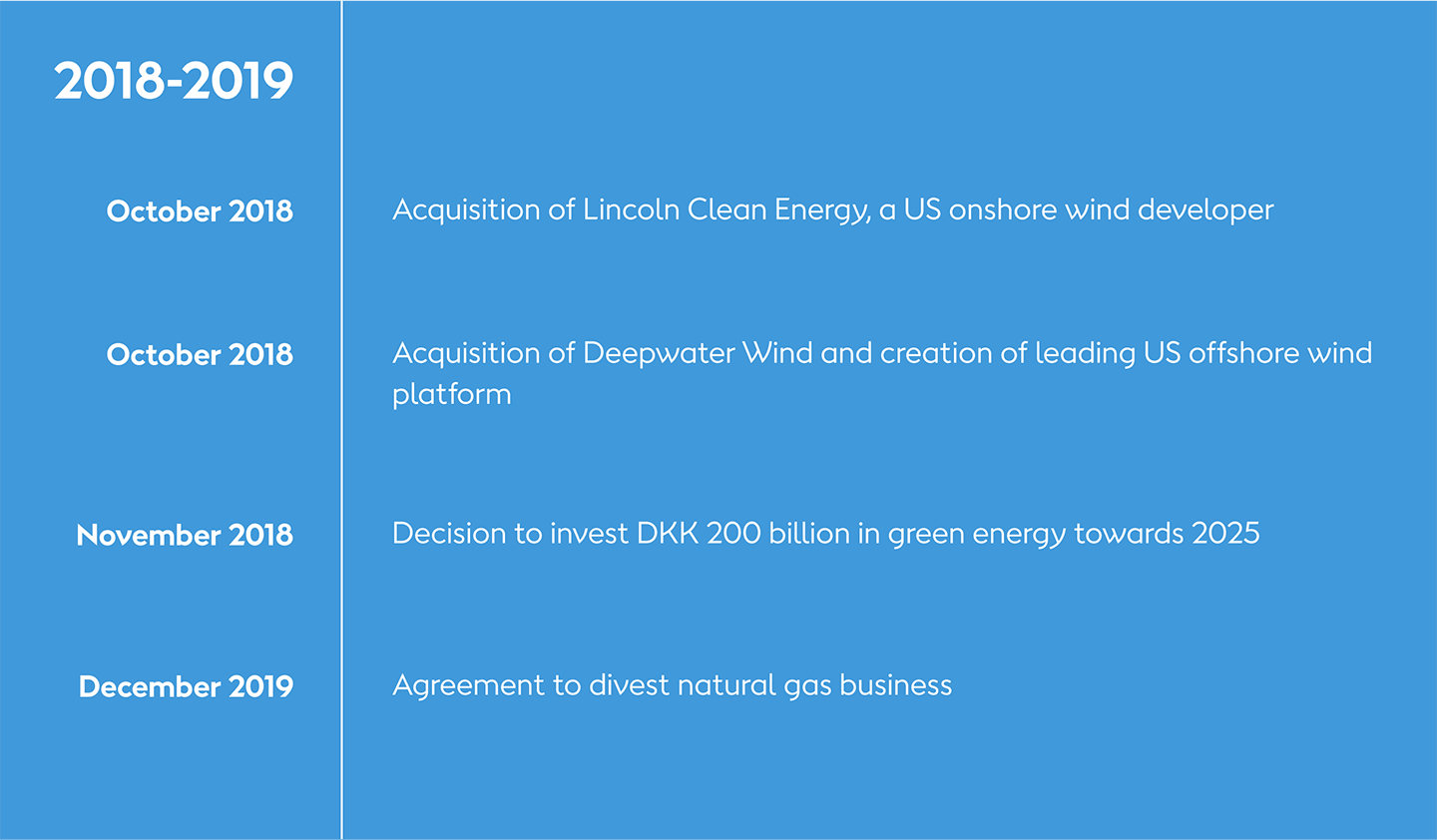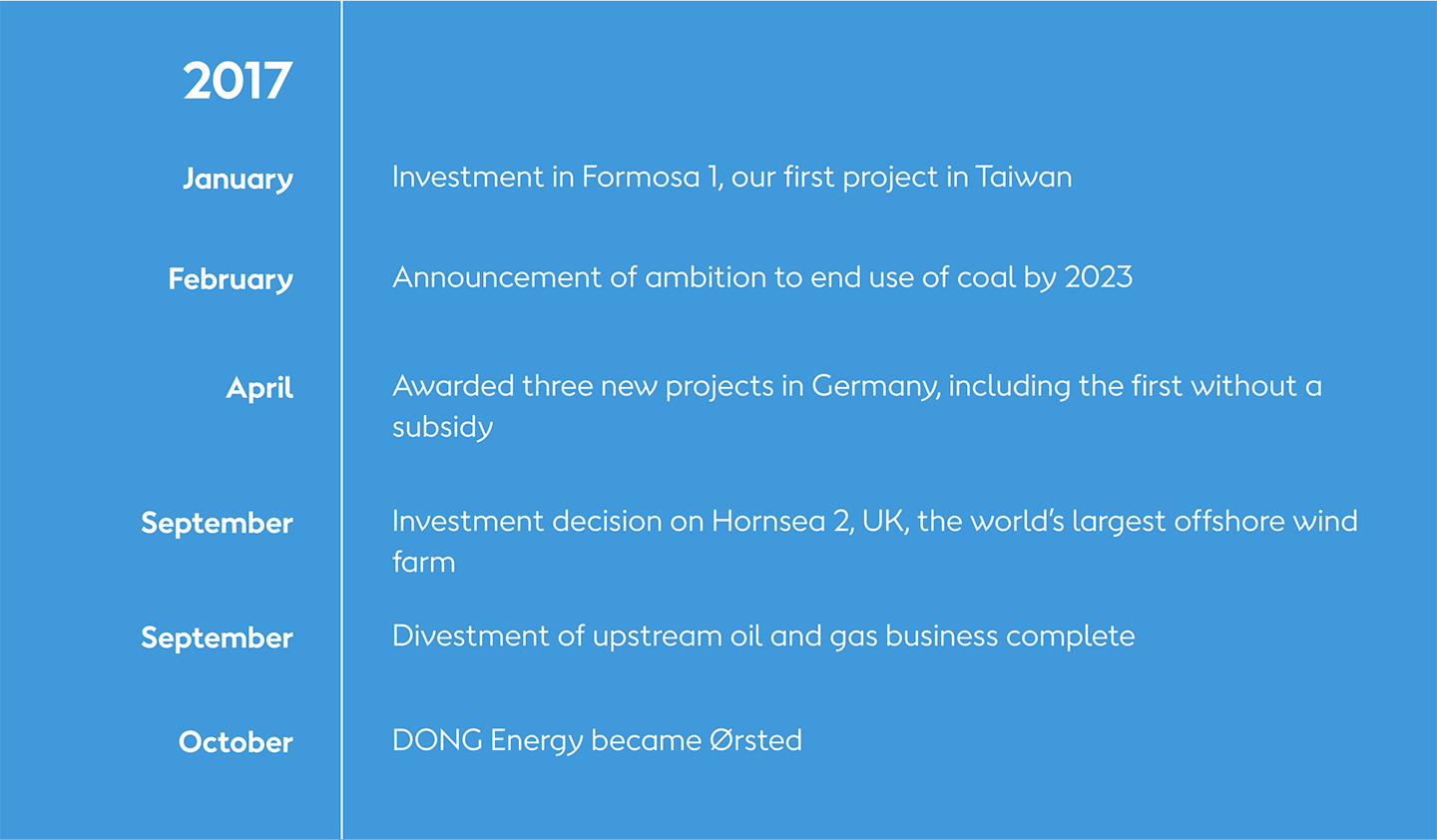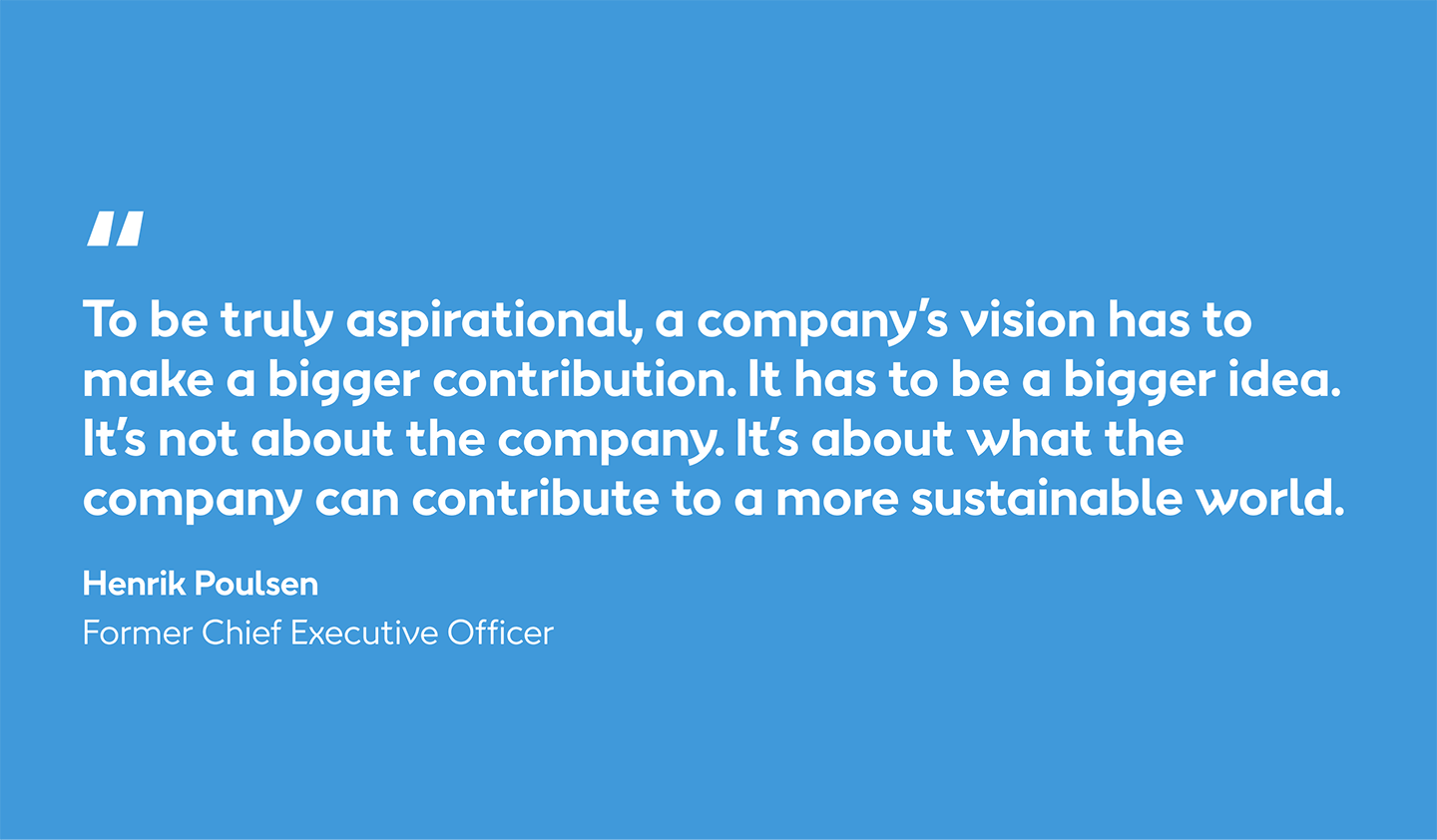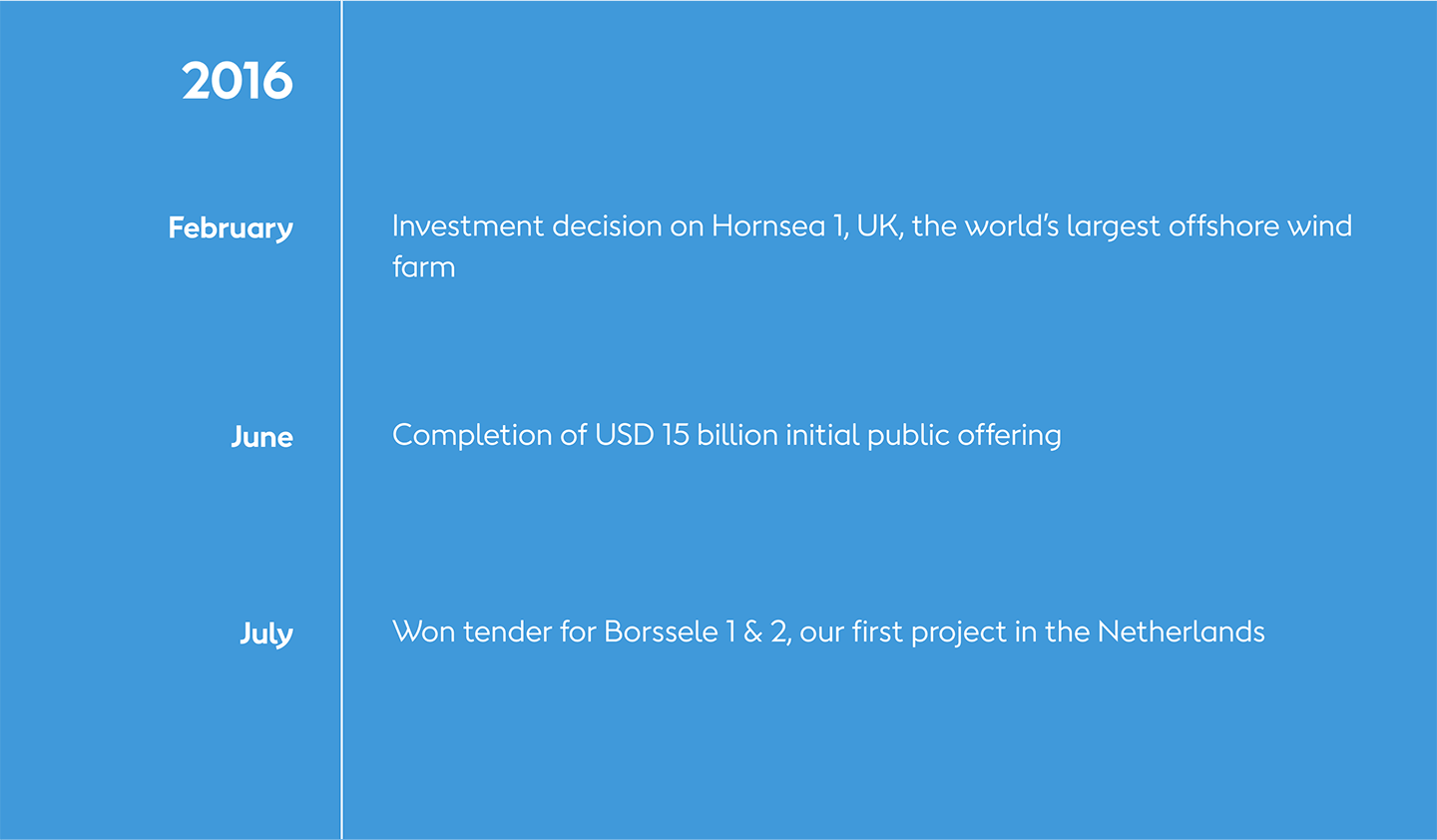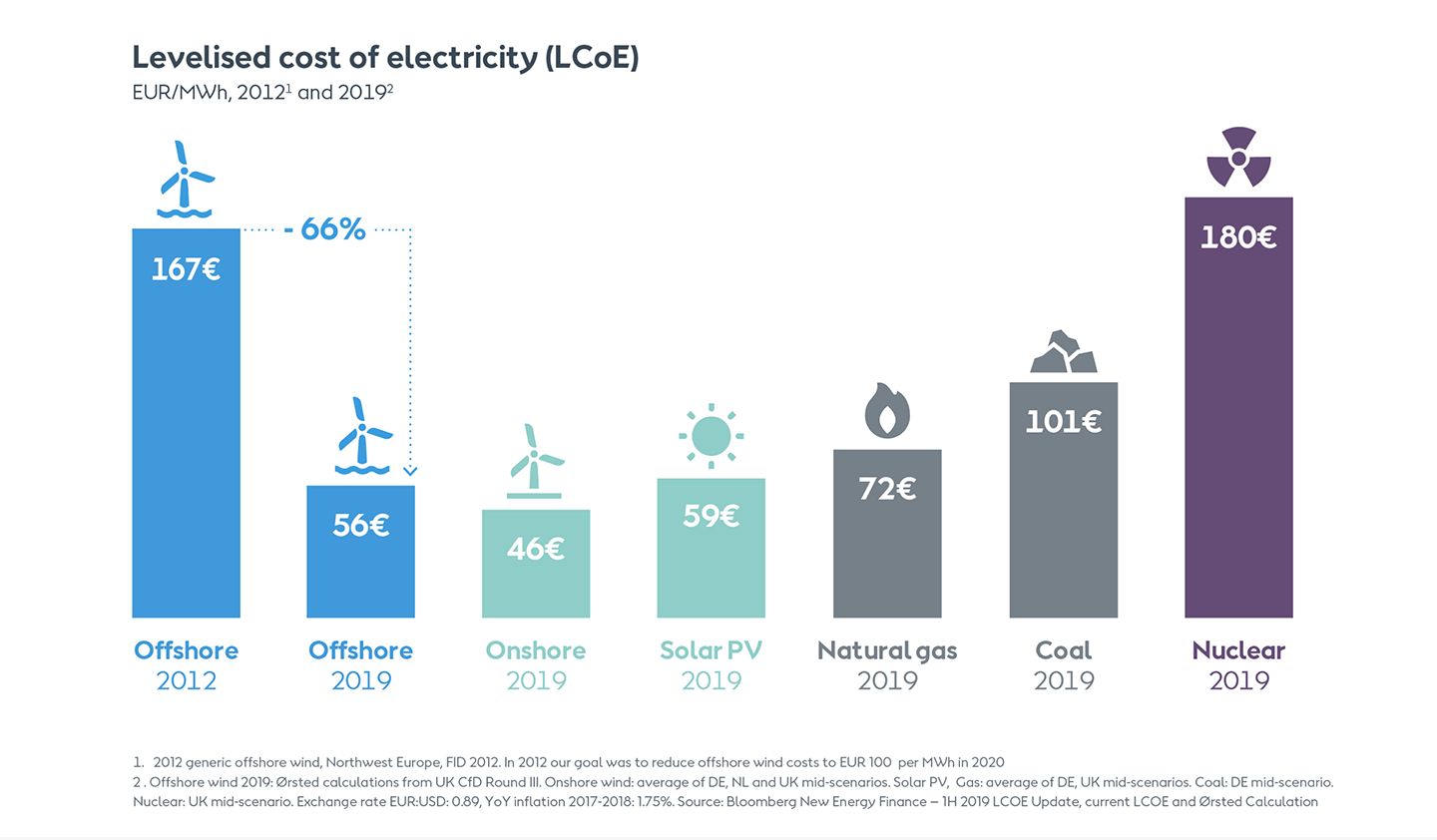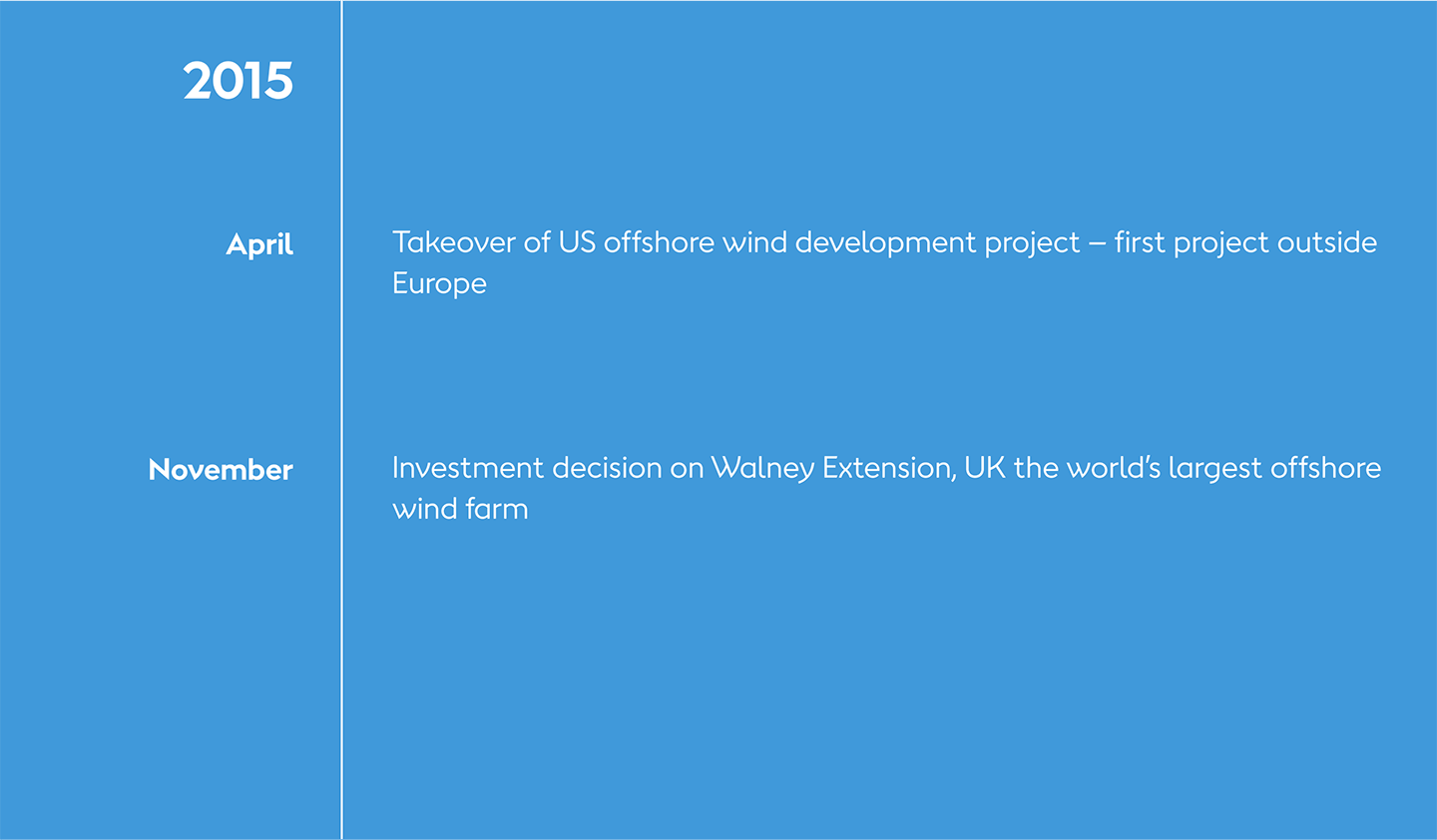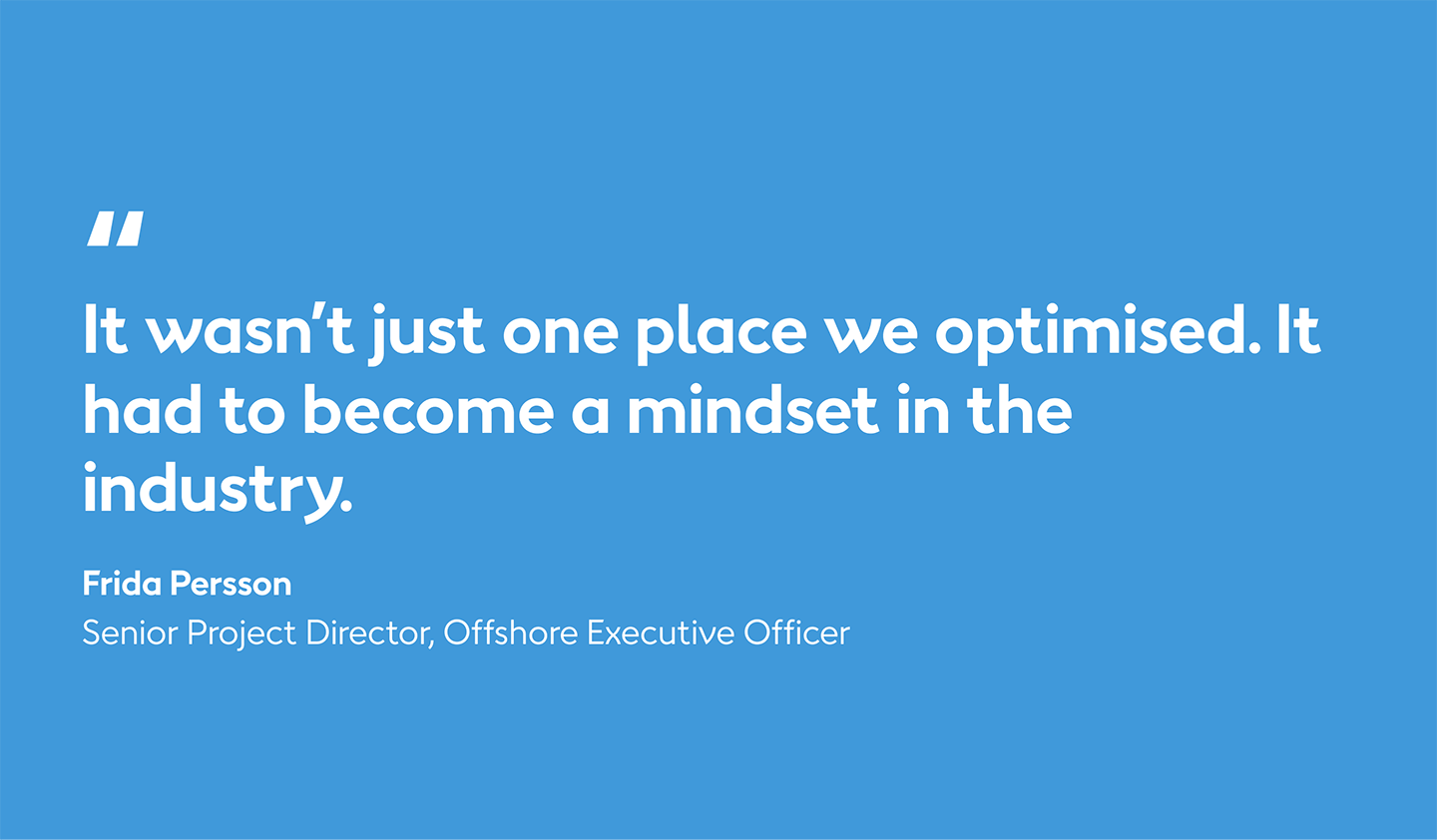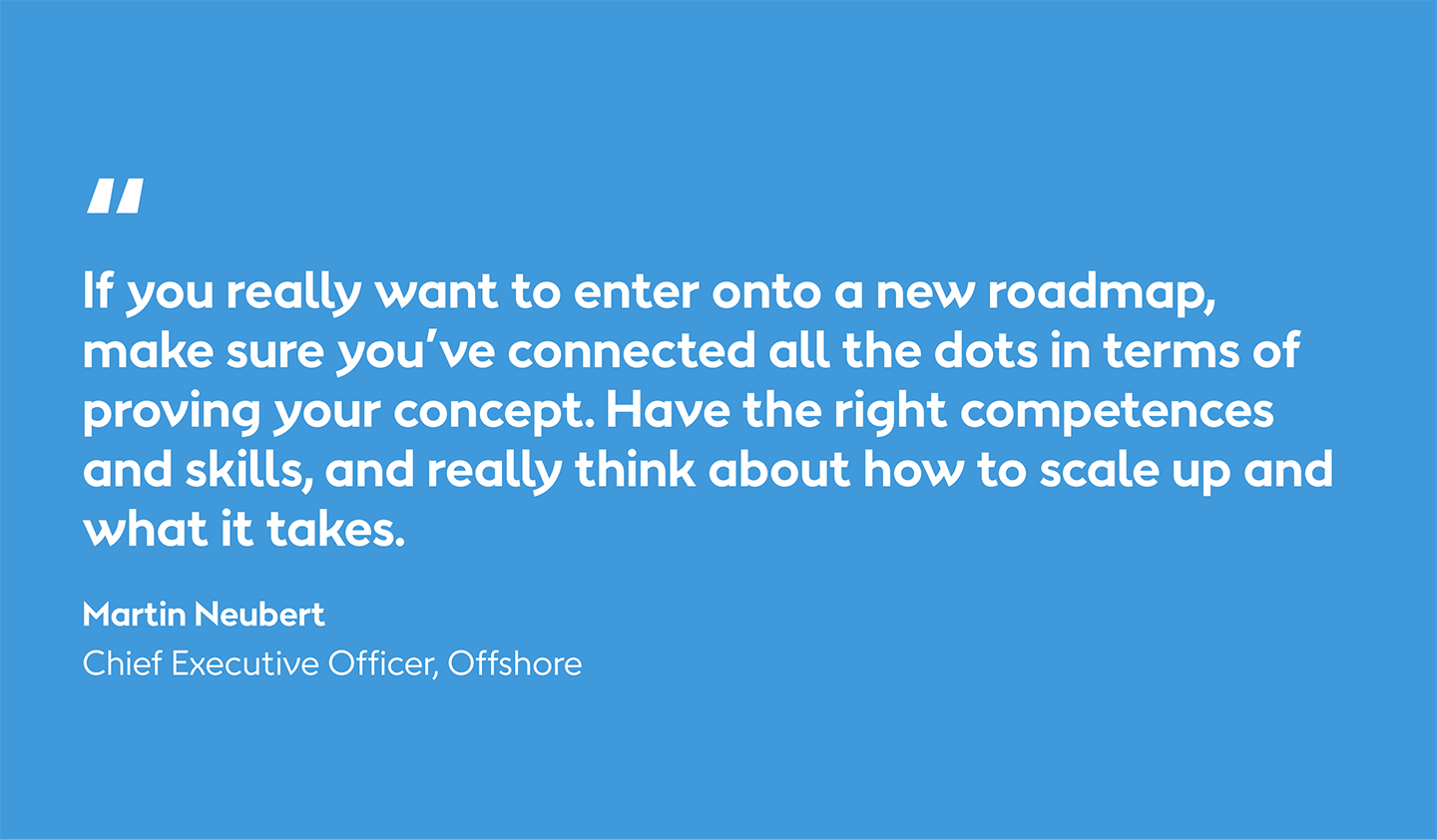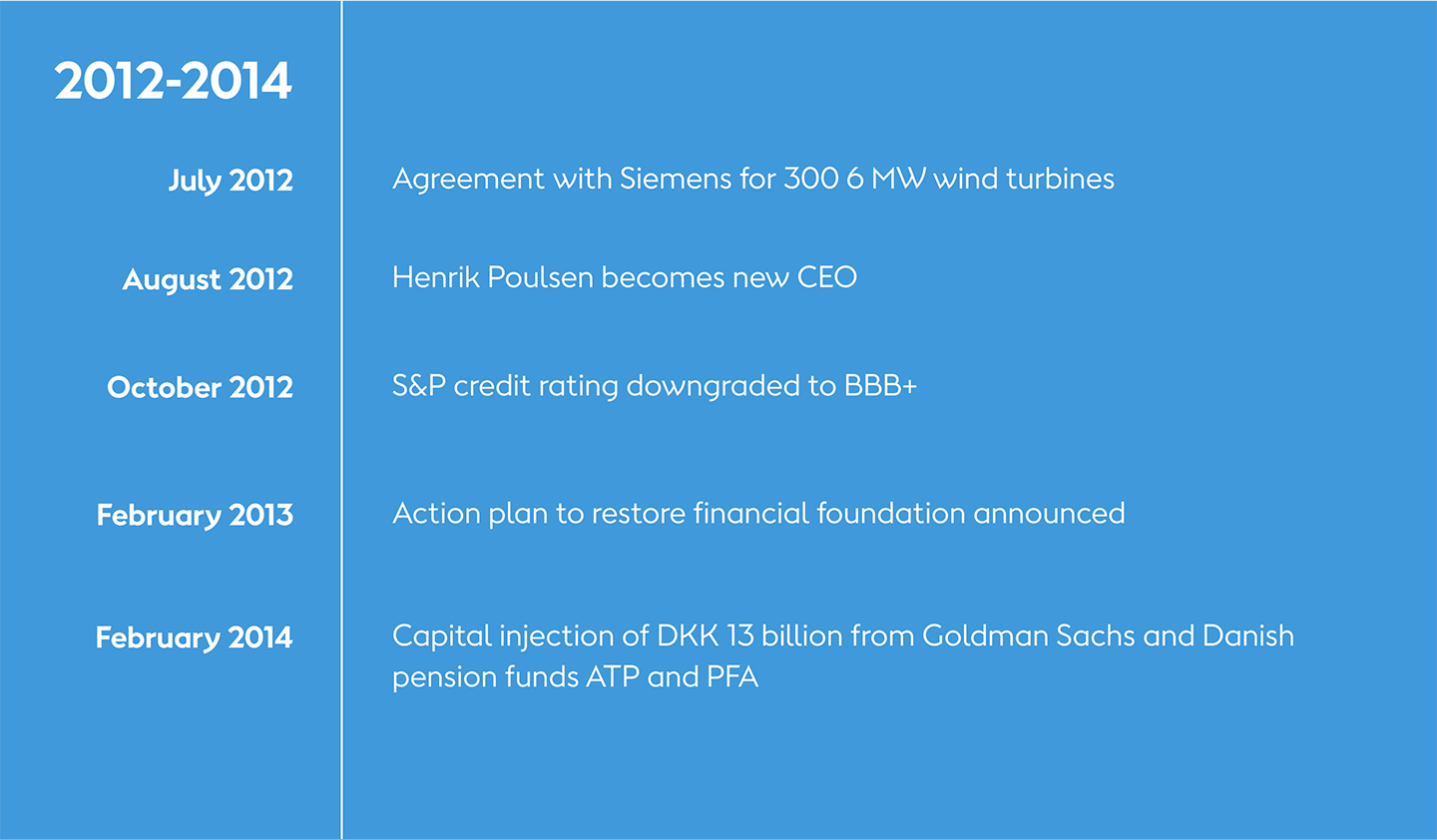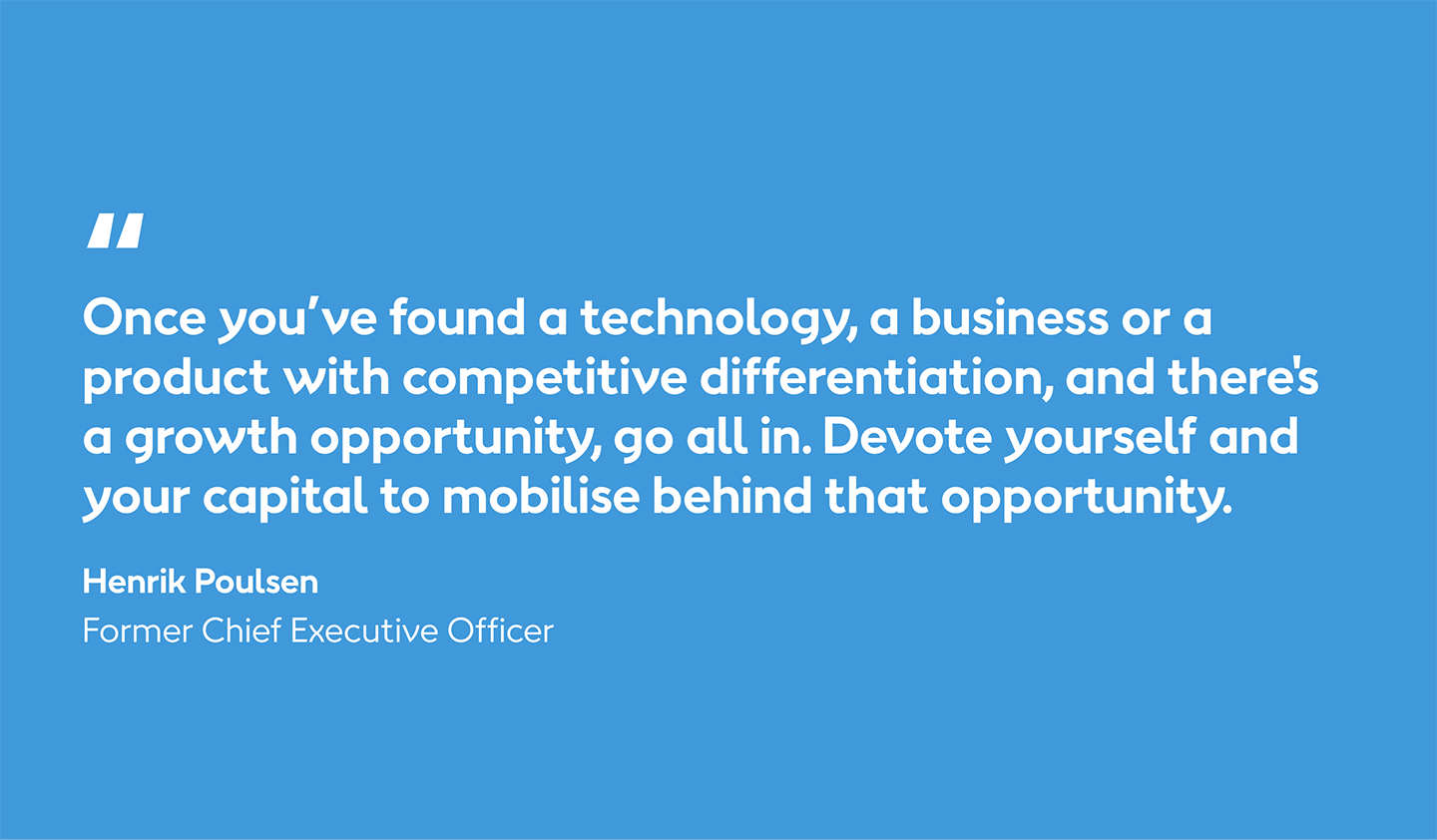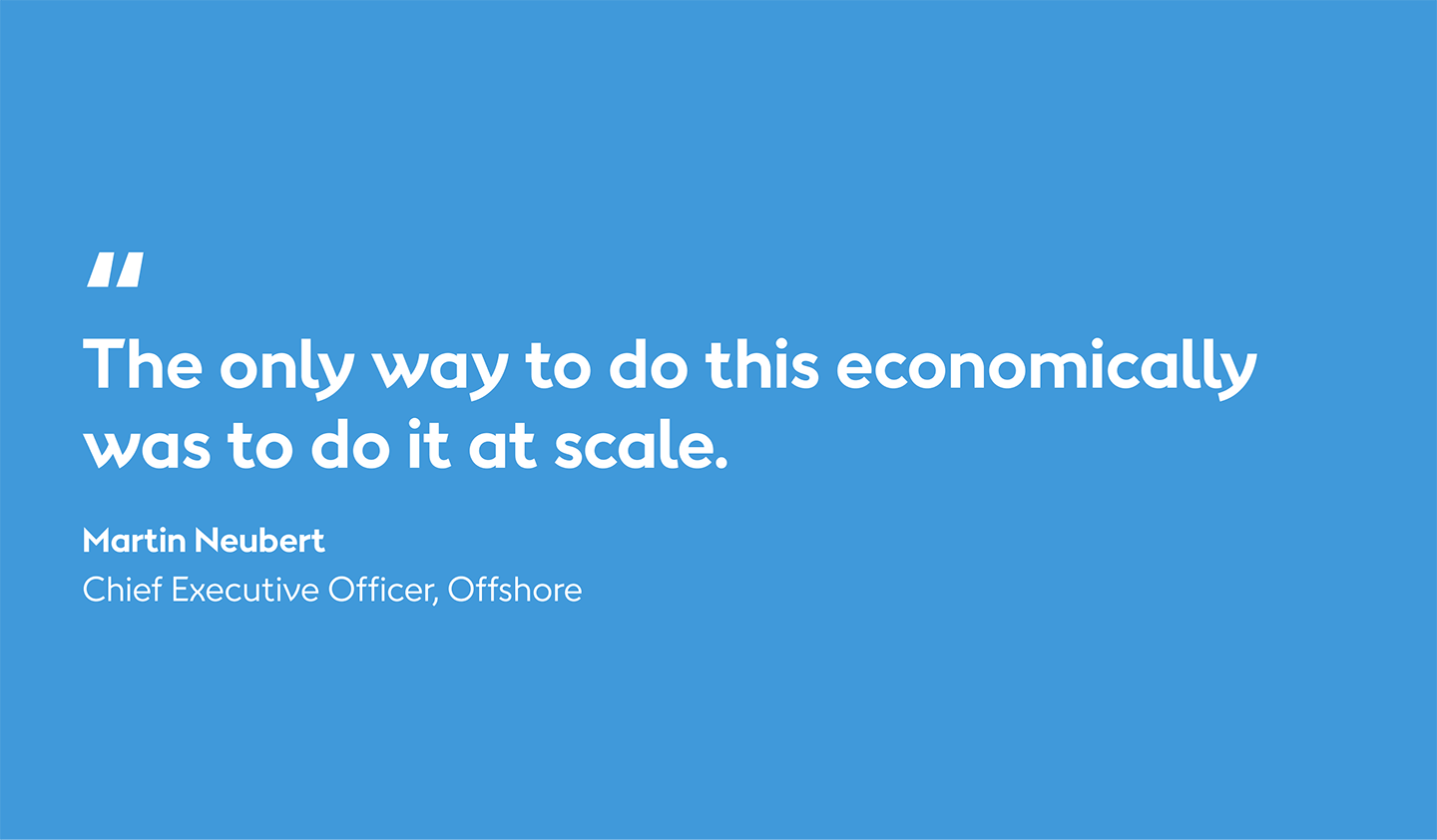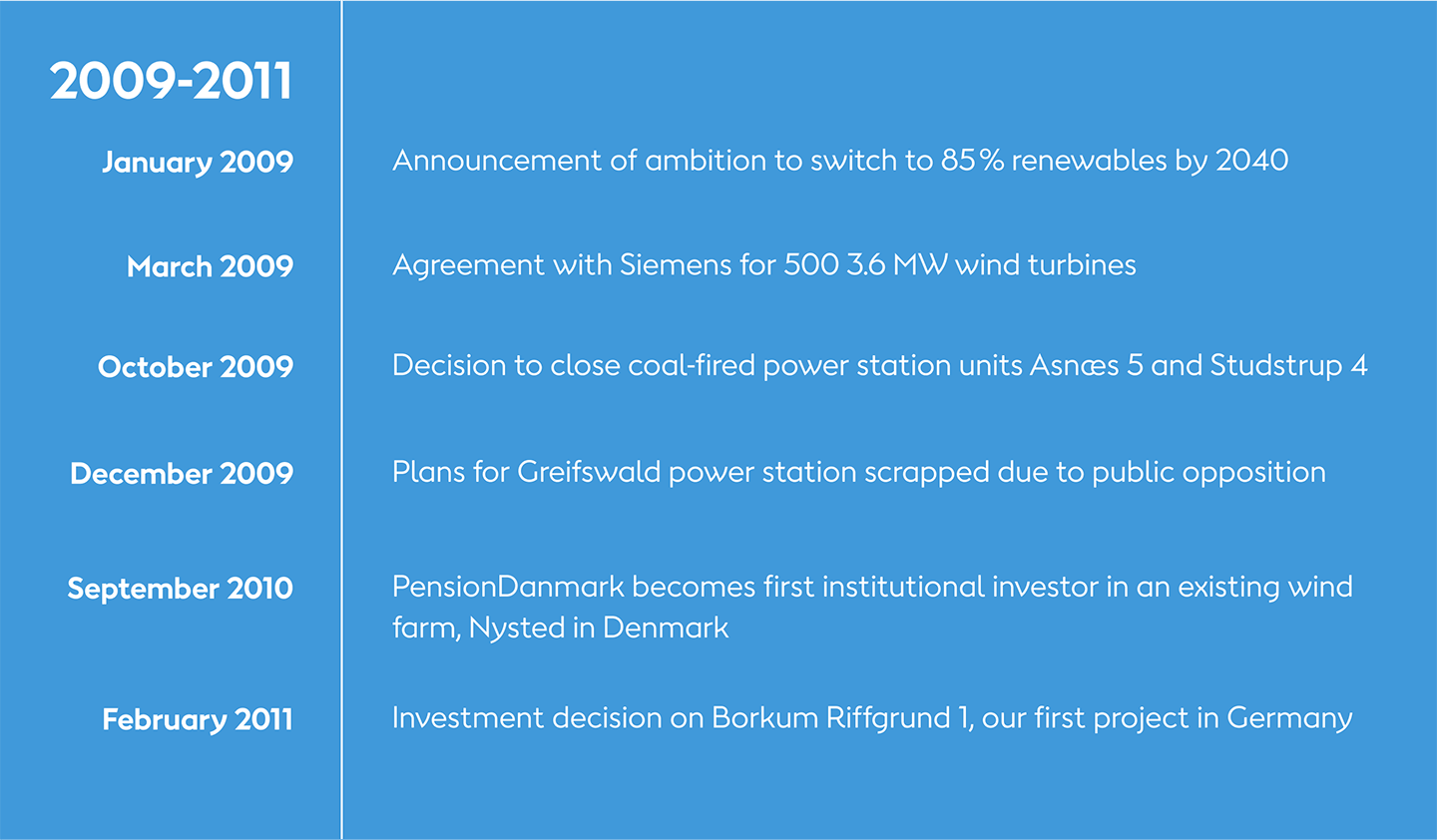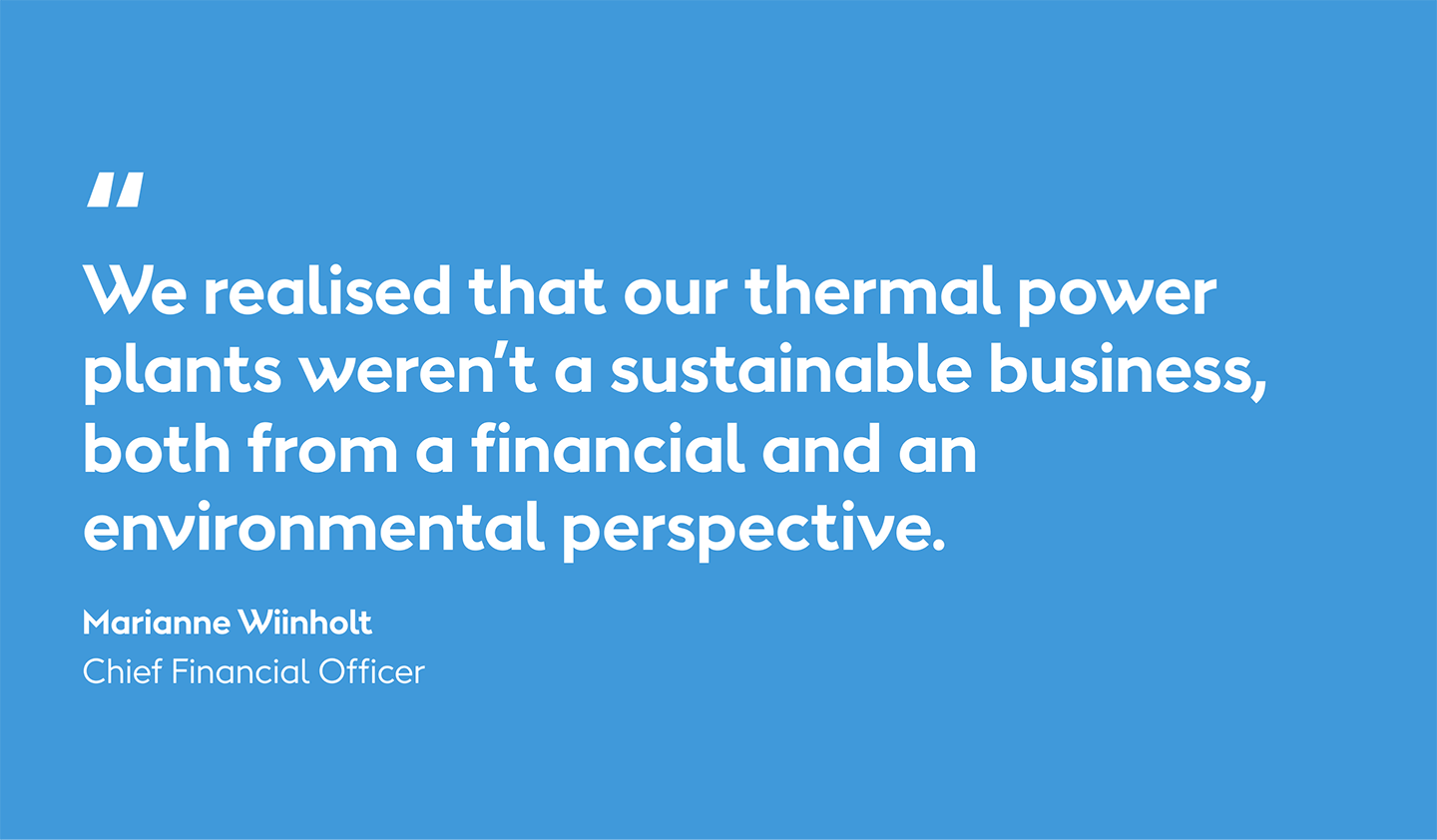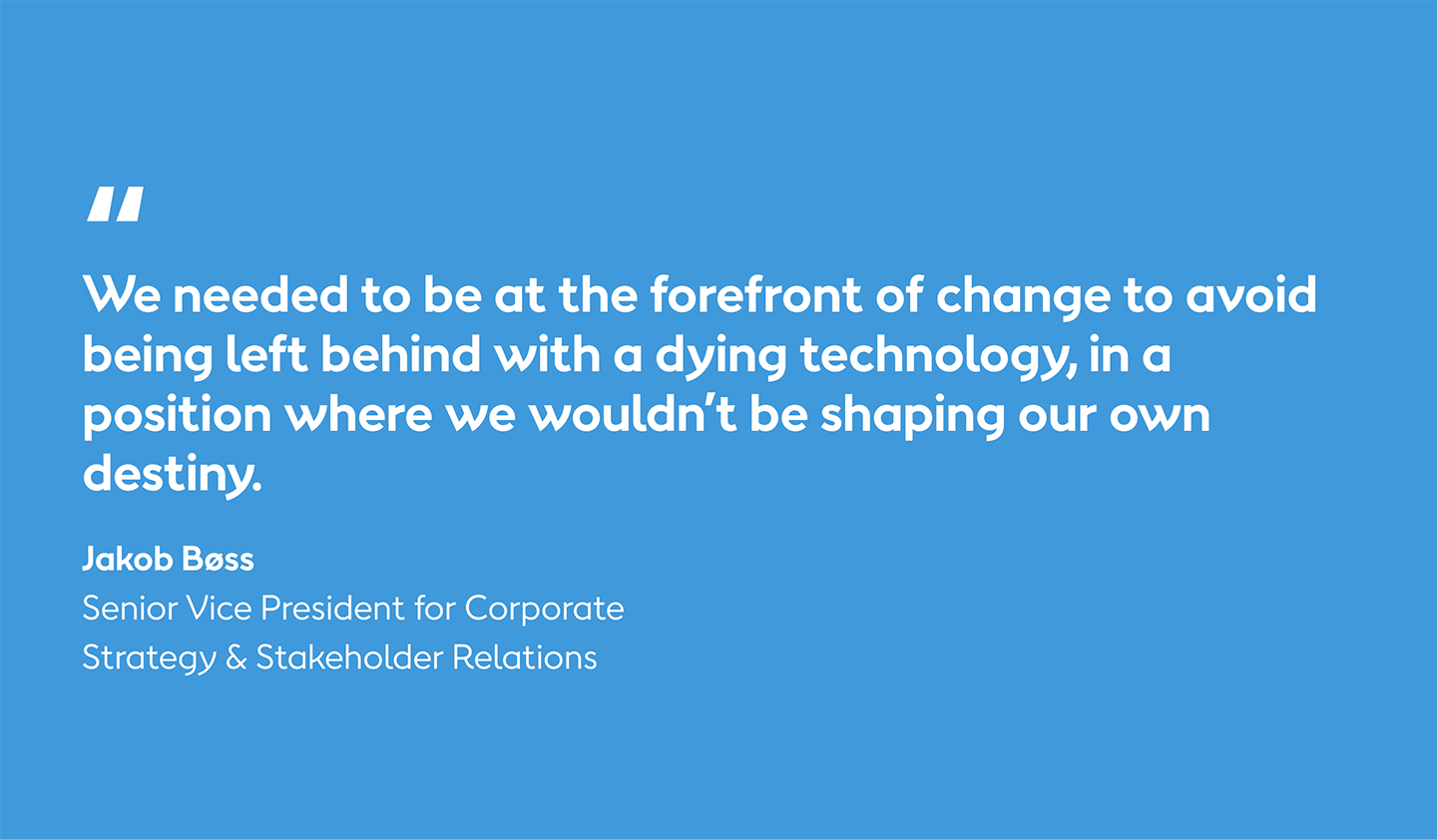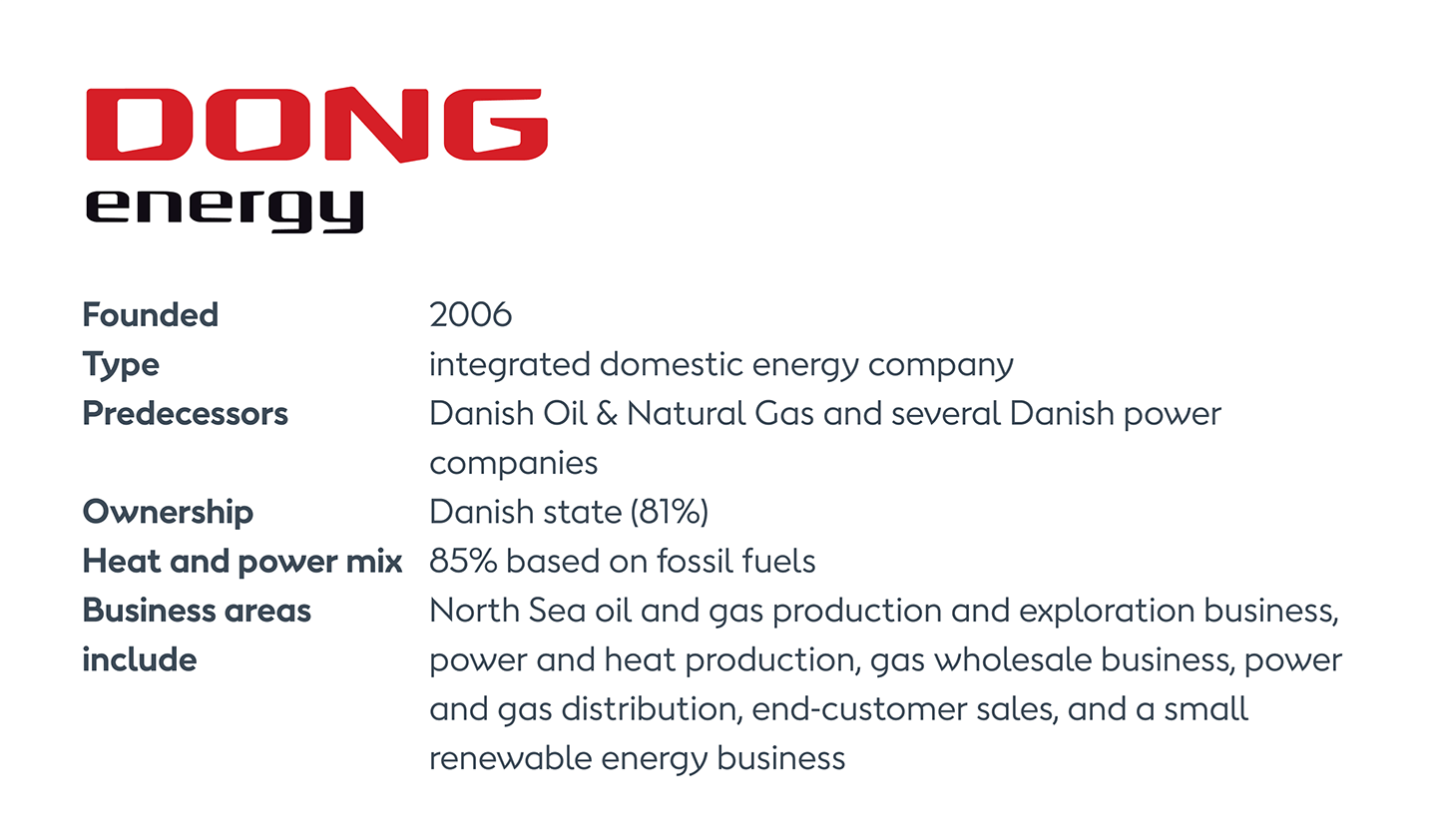 * Following orders from the Danish authorities, Ørsted must delay its target to stop using coal one year to 2024. Ørsted maintains its goal of becoming carbon-neutral by 2025.

To ensure the security of the electricity supply in Denmark, the Danish authorities have decided to order Ørsted to continue and resume operations of three of its Danish power station units. This applies to two units which use coal as their primary source of fuel, and one which uses oil as fuel. One of these is Ørsted's last coal-fired powerplant in operation, scheduled to be decommissioned on 31 March 2023, and the two other units have already been decommissioned.

The Danish authorities have ordered Ørsted to keep the three units in operation until 30 June 2024.