Ørsted sustainability report 2022
Green energy to power lasting positive impact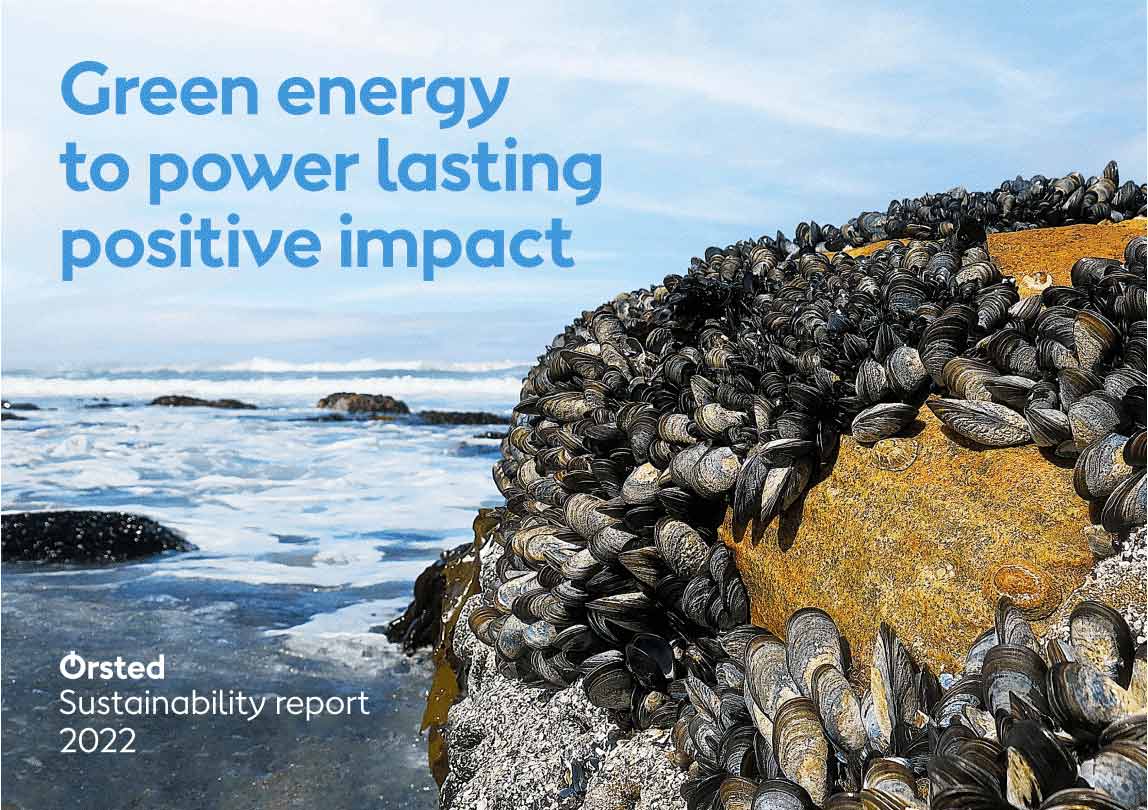 Download the report

Renewable energy is the most effective tool we've got in the fight against global heating. But at Ørsted, we want to create a low-emission energy system that generates more than green power. We want what we do to contribute to a planet where nature and people thrive.
Building green energy requires access to land and sea, which relies heavily on coexistence with the natural environment, other users, and local communities. It requires materials for construction, some of which are scarce. It requires a workforce with the right skills. In short, it requires us to look beyond gigawatt numbers alone to consider the long-term sustainability of what we do – for nature, for people, and for our business itself.
We know our impact on Earth's climate is positive. We believe our impact on nature and society can be positive too. And while we don't have all the answers, we're committed to taking action to find them.
Read more about how we're doing this in our 2022 sustainability report
Highlights from 2022
Science-aligned climate action
Became founding members of the First Movers Coalition's 'near-zero' concrete commitment
Signed an agreement on the world's first service operation vessel that can run on 100 % green energy
Set a clear expectation to all our suppliers to use 100 % renewable electricity by 2025
Green energy that revives nature
Launched a five-year international partnership with WWF to improve ocean biodiversity
Defined a new target to reduce our freshwater withdrawal intensity
Committed to reusing or recycling all solar PV modules from our solar farms in the Americas region
A green transformation that works for people
Conducted a corporate-wide human rights impact assessment
Committed to recruiting and training workers from marginalised communities for trade union construction jobs in New York, US
Introduced new global policy setting guaranteed minimum paid parental leave for all employees
Governance that enables the right decisions
Strengthened efforts to embed sustainability across all relevant parts of our operating model
Strengthened ESG criteria in our Group Executive Team's incentive targets
Received continued recognition for our commitment to sustainable tax practices, obtaining the Fair Tax Mark