Ørsted enters strategic partnership with Acciona, taking a step forward in commercialising floating wind
2023-04-19T05:59:00.0000000Z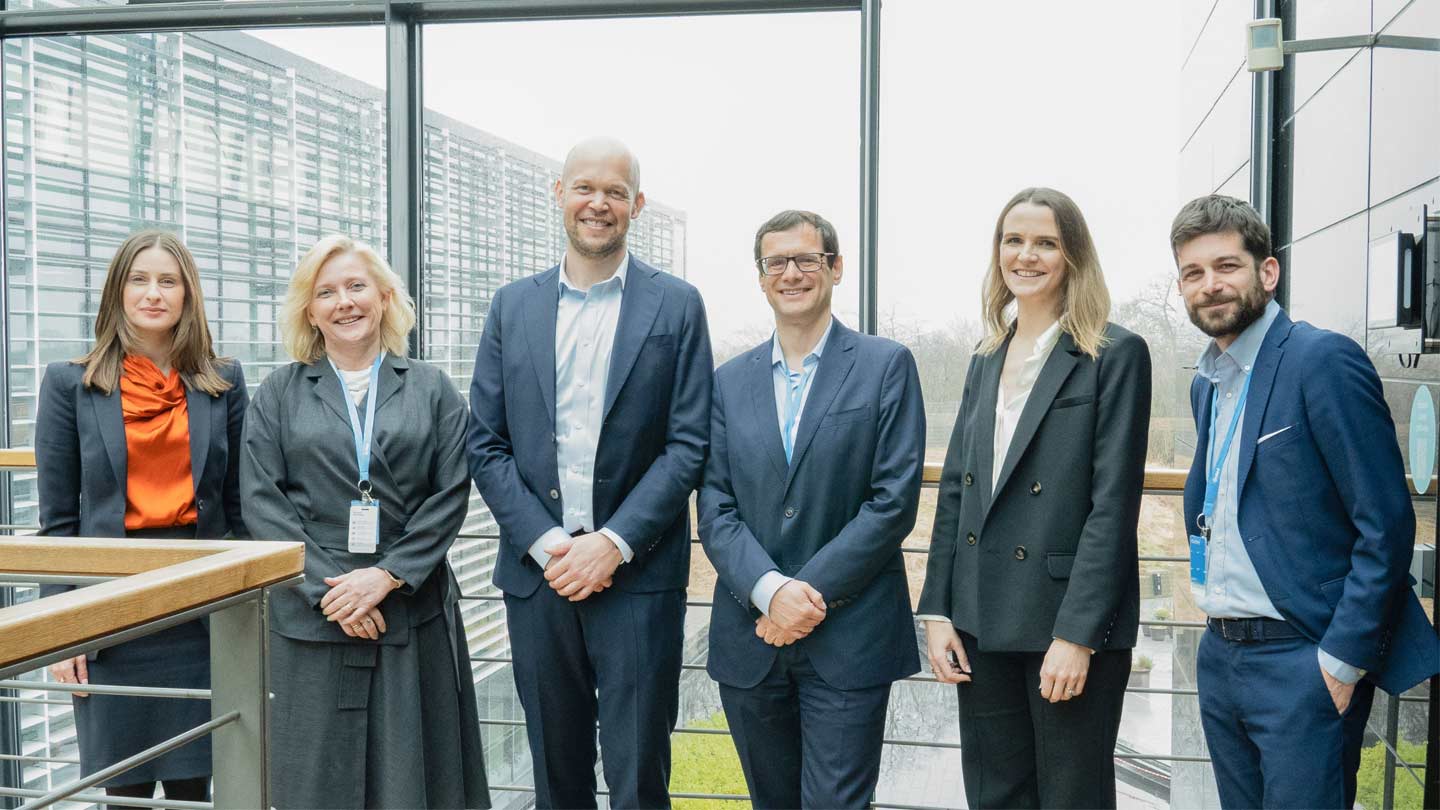 Ørsted has signed a memorandum of understanding (MoU) with the infrastructure division of Acciona to explore options for floating offshore wind foundations. Acciona is a global engineering and construction firm focused on renewables and a leading designer of innovative floating wind foundation solutions. The collaboration will combine Ørsted's world-leading expertise in offshore wind with Acciona's unique experience in large-scale construction projects and focus on carbon reduction through the use of carbon-neutral materials.
As part of the Ørsted-Acciona MoU, the companies will work together to reduce floating wind levelised cost of electricity (LCoE) and environmental footprint, industrialise the fabrication of concrete foundations, and establish a European supply chain to support Ørsted's European project pipeline for floating wind.
More than 20 % of new offshore wind farms are estimated to be floating by the mid-2030s. Ørsted is taking steps to commercialise floating wind technology as demonstrated most recently with its Salamander project in Scotland.
Rasmus Errboe, Executive Vice President and CEO of Region Europe at Ørsted, says: "The goal of our collaboration with Acciona is to take floating wind from the innovation to the industrialisation stage. Ørsted intends to further grow our European floating pipeline, with Spain being a key market of interest for us. Advancing floating wind technology and bringing it to market is a key strategic aim for Ørsted's floating wind programme, and supply chain partnerships are the way to do just that."
A key element of the Ørsted-Acciona MoU will be to jointly explore the use of carbon-neutral bio-cement, bio-concrete, and other materials and solutions that support Ørsted's and Acciona's biodiversity and carbon reduction goals.
Huberto Moreno, CEO of Acciona's construction division, says: "This alliance will help us accelerate the development of our business as a supplier of offshore platforms for the wind power industry. The expertise that Ørsted brings to the table, as well as Acciona's knowledge – as a group – of infrastructure and renewable energy, will be key to the success of this agreement."
Gabriel Davies, Head of the Floating Wind Programme at Ørsted, says: "With floating wind, we can deliver renewable electricity, energy independence, and clear pathways to net-zero to many more markets around the world. Working with Acciona will help us take the next step to realise the potential of floating wind at scale here in Europe – to innovate, invest in the supply chain, and bring costs down, all while reducing carbon emissions. Ørsted has done just that with seabed-fixed offshore wind, and we're going to do it all over again with floating wind."
Ørsted is the first energy company in the world with a science-based net-zero target, aims for net-positive biodiversity impact from 2030, and is a founding member of SteelZero, a demand-side industry alliance for fossil-free steel. Ørsted is also a member of the First Movers Coalition's commitment on cement and concrete.
For further information, please contact:
Ørsted Media Relations
Boris Ajeganov
+45 99 55 48 78
Ørsted Investor Relations
Rasmus Keglberg Hærvig
+45 99 55 90 95
About Ørsted
The Ørsted vision is a world that runs entirely on green energy. Ørsted develops, constructs, and operates offshore and onshore wind farms, solar farms, energy storage facilities, renewable hydrogen and green fuels facilities, and bioenergy plants. Ørsted is recognised on the CDP Climate Change A List as a global leader on climate action and was the first energy company in the world to have its science-based net-zero emissions target validated by the Science Based Targets initiative (SBTi). Headquartered in Denmark, Ørsted employs approx. 8,000 people. Ørsted's shares are listed on Nasdaq Copenhagen (Orsted). In 2022, the group's revenue was DKK 132.3 billion (EUR 17.8 billion). Visit orsted.com or follow us on Facebook, LinkedIn, Instagram, and Twitter.