COP27: Laying the groundwork to build green energy right, now
Rasmus Skov, Head of Global Engagement & Bid Solutions, Ørsted
At COP27 in Egypt, the topic of energy is in sharp focus. The big question that should be on governments' minds is how to transition swiftly to an energy system free from dependence on fossil fuels, one that provides clean, affordable, reliable power – and that tackles climate change.

But just as important as the need to build green energy now is the question of building it right. How can we unlock the full potential of green energy for people and the planet by building green energy right, now?
In the face of crisis, we need to build faster
We know that a faster expansion of renewable energy is the single biggest way countries can reduce their greenhouse gas emissions. But in the short term, many governments are rightly focused on mitigating the energy shortages and price increases their citizens are facing due to Russia's invasion of Ukraine.
While this puts focus on energy for reasons other than fighting climate change, the good news is that transitioning to renewable energy also dramatically reduces countries' exposure to the volatilities of fossil fuel-based energy and increases energy independence.
Already, some governments are recognising this dual opportunity to address both short-term and long-term crises, with the introduction of legislation like the Inflation Reduction Act in the US, and REPowerEU in the European Union.
Despite this, and despite some encouraging progress on climate action since COP26, global carbon emissions rebounded by nearly 5 % in 2021, almost returning to the pre-COVID peak seen in 2018-2019. A recent report from the UN Environment Programme found that there is "no credible pathway to 1.5 °C in place". The deployment of green energy therefore needs to be accelerated even further than the pledges countries are currently making.
Building green energy right to unlock the full benefits
While acceleration is important, a transformation of this magnitude gives us the opportunity to do more than reduce greenhouse gas emissions. With infrastructure projects on the scale of a modern offshore wind farm like Hornsea 2, or the new energy islands being planned in Denmark, governments can go further and unlock other great benefits in addition to zero-emissions energy.

These kinds of projects have the potential to help rewild degraded habitats. They can strengthen local communities by providing stable jobs and building local supply chains. They can play a role in catalysing the decarbonisation of hard-to-abate sectors like steel, shipping and aviation. And, if distributed geographically, and interconnected and integrated with power-to-X and other green energy solutions on a scale to match, it can provide a more reliable supply of renewable energy to match growing demand.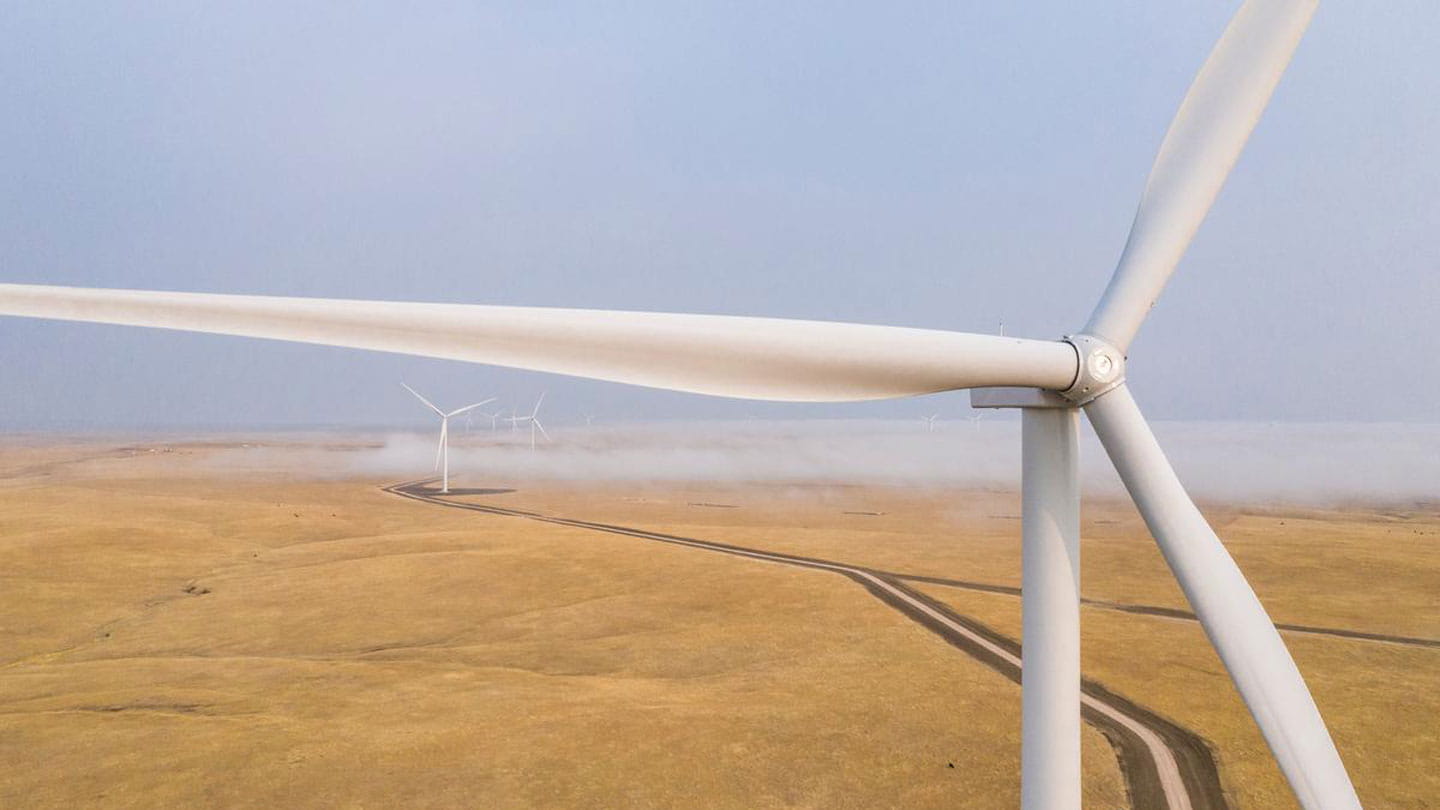 Three steps for governments to take right now
There are three practical steps governments can take now, if they're to build green energy in the right way.

Firstly, to accelerate the pace of the buildout, governments should expedite planned tenders, shorten and simplify permitting procedures, and prioritise the allocation of sufficient space to build.

Secondly, to maximise the additional social and environmental benefits green energy can generate, governments should design tenders for renewable energy projects that incentivise developers to deliver on non-price factors. These factors could include contributing to local economic development, building local supply chains, and having a positive impact on biodiversity.

Finally, governments need to help unleash innovation in the private sector. It was innovation in technology and engineering that made offshore wind cheaper than fossil fuels in many parts of the world, at a pace far beyond what even the most optimistic expected. Today, we need similar levels of innovation both to address technological challenges – like bringing renewable hydrogen to market, reducing emissions from steel, and recycling turbine blades – and to unlock wider social and environmental benefits. By pooling private sector expertise, governments can help achieve this more quickly.
Let's start at COP

COP27 can be the first step on the journey to build green energy right, now. The Egyptian presidency already allocated specific days for raising ambitions around a range of topics like decarbonisation, biodiversity, gender, water, and adaptation and agriculture.
The green transformation will change society at all levels. It's up to governments, NGOs, and the private sector to make these changes positive, redressing existing injustices and delivering the benefits of green energy fairly. It's time to lay the ground for a wave of collaboration and innovation that can deliver both a zero-emissions energy system and a just future, where everyone flourishes.