DONG Energy divests its 50% share in Swedish FordonsGas
2014-11-07T16:30:00.0000000Z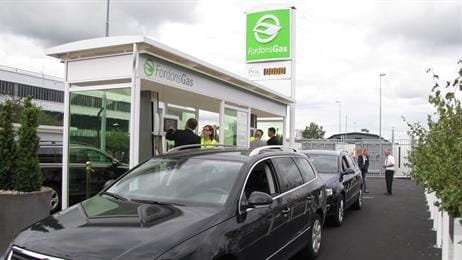 DONG Energy and Göteborg Energi has signed a sales agreement with French Air Liquide regarding buy and sale of FordonsGas Sverige AB, which DONG Energy has owned together with Göteborg Energi since 2005.
The divestment is part of DONG Energy's strategy to divest non-core activities. The ownership has until now provided DONG Energy with valuable knowledge about retail of natural gas for transportation in a growing market. The company's growth strategy and the need for new investments combined with DONG Energy's focus on the core business has led to the decision on the sale of our ownership interest.
Morten Buchgreitz, Executive Vice President of DONG Energy, said:
"We have been highly satisfied with our part ownership of FordonsGas and cooperation with Göteborg Energi. The divestment is based on our focus on core activities. Retail fuel for the transportation sector does not fall within those activities."
The buyer is French Air Liquide who is the world leader in the field of gas, technology and services to a number of industries. The Company has more than 50,000 employees and activities in more than 80 countries.
Closing is estimated to take place at or around 1 December.